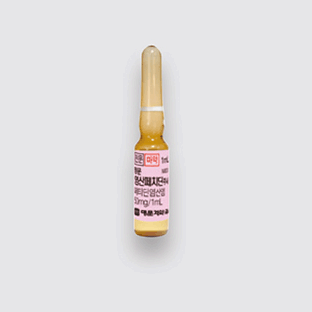 Prescription Drug [마약류 제품]
PETHIDINE·HCl Injection
Classification

Prescription Drug

Validity period

36 months
Composition

PethidineㆍHCl 50mg

Package

1ml/Amp×25
● Ataralgesia, sedation, spasmolysis due to severe pain
● Pre-anesthetic medication
● Anesthetic supplement
● Anodinia
● Ataralgesia, sedation, spasmolysis due to severe pain : 35∼50mg by subcutaneous injection. If necessary, add at 3∼4 intervals.
● Pre-anesthetic medication : Administered 50∼100mg by intravenously or intramuscular before anesthetic 30∼90minutes.
● Anesthetic supplement : Diluted to 10mg/ml with 5% dextrose injection or salaine. This dose is 10∼15mg by intravenous injection.If necessary, dose should be increased 50mg.
● Anodinia : 70∼100mg by subcutaneous or intramuscular injection.